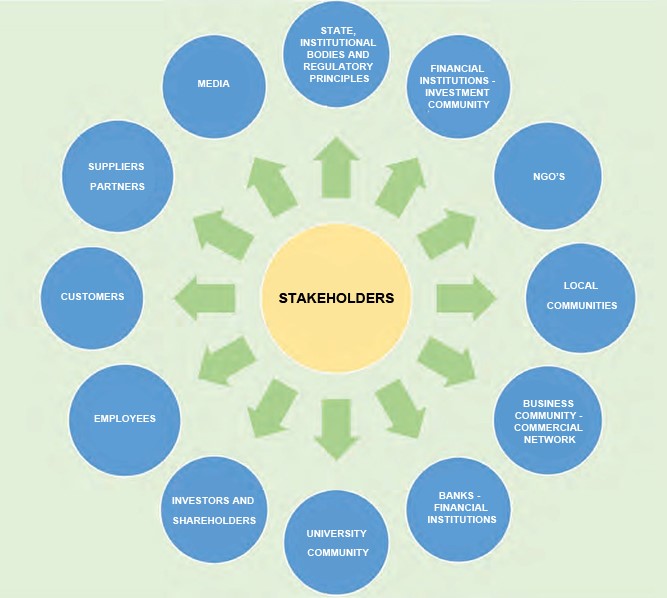 Stakeholders of IKTINOS HELLAS SA
At IKTINOS HELLAS SA, according to the principles, values, activities, strategy, market, collaboration with the local communities, every year we redefine our stakeholders, who belong either to the internal environment or in the external environment of the company and include these groups that affect and / or influence it, in the whole range of its business activities.
Systematic and two-way communication with stakeholders is the basis for the evaluation and planning of our actions and practices, in the context of the management approach to the Theories of Sustainable Development.
The frequency of this communication, regardless of their degree of influence, depends on the type of relationship with stakeholders, in order to meet their expectations and needs, to prioritize the issues that concern them and then to have their active their participation in the formulation of the Sustainable Development Strategy of the company, so that we respond in a timely and effective manner to the issues that concern them.